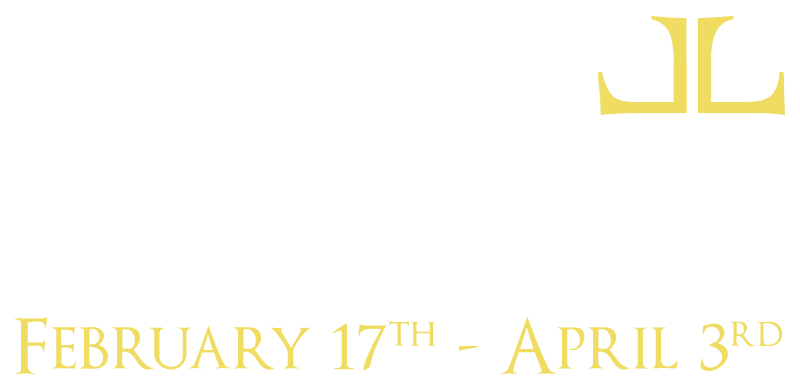 Stations of the Cross
The annual Penitential devotion of the Via Crucis will be available in English on the following Fridays:
February 19 - Noon
February 26 - 7:00 pm
March 05 - 7:00 pm
March 12 - 7:00 pm
March 19 - 7:00 pm
March 26 - 7:00 pm
April 2 - Noon
In Spanish, after the 7:30 pm Spanish Mass on Wednesdays.
Fish Fry
The Knights of Columbus Council 15425, is happy to announce the return of the Lenten Fish Fry.
Every Friday of Lent at 5:00 - 8:00 pm.
February 26
March 5
March 12
March 19
March 26
Easter Schedule
Saturday - April 3
Confessions - 12:00 pm
Easter Vigil - 8:00 pm
Easter Sunday - April 4
6:00 am
7:30 am
9:00 am
10:30 am
10:45 am
12:00 am
1:30 pm (SP)
3:00 pm (SP)
6:00 pm
Mass Times
Weekdays

| | | |
| --- | --- | --- |
| 7:00 am | Church | English |
| 8:30 am | Church | English |
Wednesday

| | | |
| --- | --- | --- |
| 7:00 pm | Church | Spanish |
Saturday

| | | |
| --- | --- | --- |
| 8:30 am | Church | English |
Saturday Vigil

| | | |
| --- | --- | --- |
| 4:00 pm | Church | English |
| 4:15 pm | Parish Center | English |
Sunday

| | | |
| --- | --- | --- |
| 7:30 am | Church | English |
| 9:00 am | Church | English |
| 10:30 am | Church | English |
| 12:00 pm | Church | English |
| 1:30 pm | Church | Spanish |
| 3:00 pm | Church | Spanish |
| 6:00 pm | Church | English |
New Schedule for Confessions
Sunday
10:00 am and 11:30 am
Confessions are always available by appointment.Masks and social distancing required.
Eucharistic Adoration
We will now offer Eucharistic Adoration in the main church every Thursday evening for five hours beginning at 4:00pm and concluding with simple Benediction at 8:50pm. All are welcome.
Masks and social distancing required.
If you don't see the Sunday Masses in a few seconds, please click on the button below to go to our YouTube channel.
From the Desk of
Father Davis
March 7, 2021
"It's already the Third Sunday of Lent. Time is marching on! Laetare Sunday is next week. The seasonal time change comes soon. Expanding daily light is ready to break forth. Easter is around the corner. How are you doing so far on your Lenten walk towards renewal and new life in Christ? What do you yet need to do to ready your souls for the season of glory and for your journey to eternity? If you were to do a "quality control check" on your spiritual health, on your discipleship, on your willingness to convert your heart this season, what would it reveal?
The Gospel this weekend reminds us: repent, or perish. Change, or face your own peril. It is stunningly blunt! The essence of Jesus' salvific words is organized in succinctness for us all to hear once again. Christ's life, death and Resurrection impel us to respond. The gift that He gave us is not cheap. It was hard won and powerful beyond our comprehension. In gratitude, we should surely align our lives more convincingly toward the One who has given us so much.
These Lenten Sundays are occasions to deepen our urgency to be spiritually new and fruitful, to use our lives in ways that make them instruments of mercy, that help us advance the cause of Christ and to find that inner peace which only He can provide.
The Lord's kindness, patience and mercy are offered to us time and time again. He awaits our heart-felt choice to come into the light, to bear fruit with our lives, indeed fruit that will endure. He also warns us that if we do not welcome His Word, if we do not bear fruit, we will risk exhausting the soil, being cut down and left out of the reach of a full and complete life in the Spirit of God. Our faith is not just something that is inherited. It is not just something that is a cultural enrichment to our week. Authentic faith requires intentional discipleship. It leads us to say, "I believe in Christ because I choose to believe in Him. I love Him; I want to be near Him; I want to live for Him. My life would be directionless without Him." When we choose to do this, our lives become totally known in reference in Christ.
Since Heaven is our ultimate goal, why would we not welcome the opportunity to receive His healing forgiveness? To organize our lives in the light of His Word? To discipline ourselves to seek above all else the priority of holy things? To do kindly deeds? To say godly words? To show generosity in the way we live? To form a vibrant community in His name?
If we are merely wasting time and exhausting the soil, as the Gospel relates, we will have actually become "dead weight" that is dragging down the Church, weakening the body of believers and cheapening the impact of grace. If we don't take His exhortation seriously, then our lives risk being deficient, merely exhausting the soil.
Archbishop Wenski once described how cheap grace would be: "preaching forgiveness without requiring repentance: embracing Baptism without discipline; receiving Communion without Confession; or absolution without personal conversion." There's nothing cheap about the life and love found in Christ Jesus! In the remaining days of Lent, may we truly align our lives more convincingly toward the One who has given us so much.
Make a Gift!
We are grateful for your support to our church. OSV allows you to make contributions to St. Gregory the Great Church without writing checks or worrying about cash donations. OSV is safe and secure and you have full control of the contributions.
For more information on giving or for instructions on how to make an electronic transfer of a gift of stock to St. Gregory, please contact Carla Landron, Director of Development, at clandron@saintgreg.org or (954) 473-8170.
Religious Education Registration
We welcome all children of the parish who are not currently enrolled in a Catholic School. To register your child for class you must visit our Religious Education Office.
Ministry Directory
You are invited to answer the call to share your gift so that the Mission and Ministry of Jesus is continued in our parish and beyond.
For more information, or to volunteer, please call the ministry leader or the Ministry Office (954) 473-6261, ext 167 or 115.
A special thank you to our Website Sponsors!